VOLCAN PARICUTÍN – A MYSTIC LOST PLACE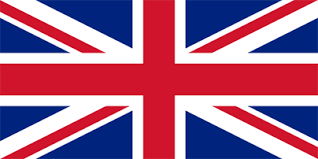 Paricutin, about 140 km from Morelia, is a young volcanic cone that was formed quite surprisingly on 20th February 1943. Because of its formation, the Paricutín is often called one of the wonders of nature. Many contradictory stories surround its birth. The most famous is that of the farmer Dionisio Pulido and his wife Paula, who witnessed the birth of the volcano in their maize field with a dull "plop". One day later, the volcano was already ten metres high, and on 22th February it was already 50 metres high.
Just one year after its formation, the mountain, which was soon named after the nearby village of Paricutín, had reached a height of 336 metres.
Over the years, the villages of San Juan Parangaricutiro and Paricutín were covered by ash rain and lava flows. As the destruction was slow, the villages could be evacuated in time and there were no victims among the population.
Only the church was partially spared, so that its tower protrudes from the cooled, metre-high lava and part of the altar area in the former nave is also exposed after the roof collapsed. An impressive and almost mystical place.
I hope you enjoy the sights and that you like what you see. And of course I would be happy if you like and comment it, and please feel free to share the link to my video. Thanks a lot in advance.

Der Paricutin, etwa 140 km von Morelia entfernt, ist ein junger Vulkankegel, der 20. Februar 1943 ganz überraschend entstand. Wegen seiner Entstehung wird der Paricutín oft als eines der Weltwunder der Natur bezeichnet. Um seine Geburt ranken sich viele widersprüchliche Geschichten. Die bekannteste ist die des Bauern Dionisio Pulido und seiner Frau Paula, die auf ihrem Maisfeld die Geburt des Vulkans mit einem dumpfen "Plopp" erlebten. Einen Tag später war der Vulkan bereits zehn Meter hoch und am 22. Februar immerhin schon 50 Meter.
Bereits ein Jahr nach seiner Entstehung hatte der Berg, der schon bald nach dem in der Nähe liegenden Dorf Paricutín benannt wurde, eine Höhe von 336 Metern erreicht.
Im Laufe der Jahre wurden die Dörfer San Juan Parangaricutiro und Paricutín von Ascheregen und Lavaströmen bedeckt. Da die Zerstörung langsam vonstatten ging, konnten die Orte rechtzeitig evakuiert werden, und es gab unter der Bevölkerung keine Opfer.
Einzig die Kirche bleib teilweise verschont, so dass ihr Turm aus der erkalteten, meterhohen Brockenlava herausragt und auch ein Teil des Altarbereichs im ehemaligen Kirchenschiff nach dem Einsturz des Dachs offen liegt. Ein beeindruckender und nahezu mystischer Ort.
Ich wünsche viel Spaß beim Ansehen und hoffe, dass Dir mein Video gefällt. Und natürlich freue ich mich, wenn Du mir ein Like oder einen Kommentar gibst und gerne auch den Link zu meinem Video teilst. Vielen Dank im Voraus.