 ---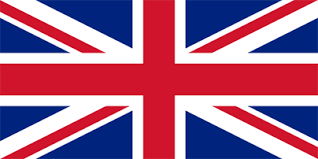 "Project 42" is the Webseite of my very enthusiastic partner in crime, Martin. We got to know each other when i was creating radio plays about a hundred years ago. We held creative contact ever since. And since Miesepeter 3 he also joined the production actively.
Martins own projects cover a wide variety of creative topics. He started Video productions in 1998. He is also a great moviegoer with whom you can lose yourselve in hours of discussions about films.
He is currently reworking some of his films he created in the past, and I am already looking forward to their release. They will be uploaded to Martin's YouTube-channel "Project 42".
By the way, Martin created my MYGEMPICTURES website for me and showed the incredible patience to take up and implement all my ideas during the planning and some spontaneous change requests during the construction process in such a way that I really had nothing to complain about in the end. Chapeau and again a BIG BIG THANK YOU!
If you want to know more about Martin please visit his site by clicking the button below. The second button takes you directly to his YouTube-channel "Project 42".

Das "Project 42" ist die Webseite meines überaus begeisterungsfähigen Bruders im Geiste, Martin. Kennengelernt haben wir uns, als ich vor ungefähr hundert Jahren noch Hörspiele gemacht habe. Seitdem halten wir immer kreativen Austausch und seit Miesepeter 3 ist er auch in die Produktion mit eingestiegen.
Martins eigene Projekte erstrecken sich über eine große Bandbreite von kreativen Ideen. Videoproduktionen macht er bereits seit 1998. Er ist ein leidenschaftlicher Kinogänger mit dem man stundenlang in Diskussionen über Filme versacken kann.
Einige seiner damaligen Filme bereitet er aktuell wieder neu auf, und ich freue mich schon auf deren Veröffentlichung. Die Filme wird es auf Martins YouTube-Kanal "Project 42" zu sehen geben.
Martin hat übrigens meine MYGEMPICTURES-Website für mich erstellt und dabei die unglaubliche Engelsgeduld bewiesen, bei der Planung all meine Ideen und Vorstellungen und im Bauprozess noch den einen oder anderen spontanen Änderungswunsch so aufzunehmen und umzusetzen, dass ich am Ende tatsächlich nichts mehr zu meckern hatte. Chapeau und auch hier an dieser Stelle nochmal ein RIESENDANKESCHÖN an Martin!
Wenn Du mehr über ihn erfahren möchtest, klicke einfach unten auf den Button zu seiner Webseite. Mit dem unteren Button kommst Du direkt zu seinem YouTube-Kanal "Project 42".